Create Flippable Magazine
Build your digital magazines in an interactive,
dynamic, enjoyable and flippbale way.
View Flippable Magazine Demos
PDF to digital magazine
When it comes to convert PDF to flipbook with fascinating page-turning effect, Flip PDF is no wonder the wonderful flipbook software. It can help you batch convert PDFs into digital magazine in minutes. And due to its HTML format, you can read these digital magazines on all devices after publishing.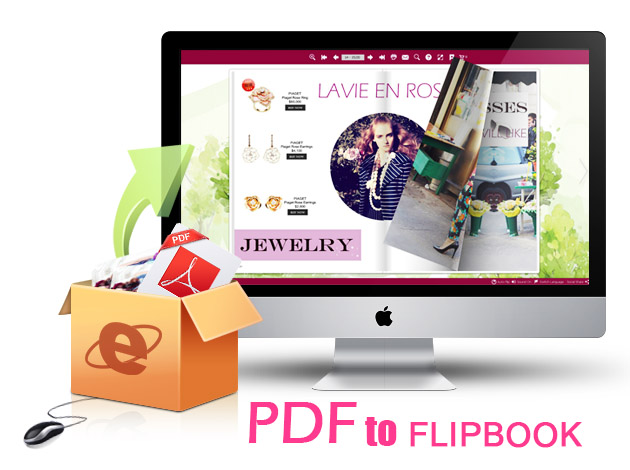 Professional Page Editor
As is known to all, Rome is not built in a day. The same is true when you create the successful flippable magazine. Therefore, it is necessary to use Page Editor to modify your magazine. Flip PDF enables you to edit your magazines with professional tools. It is common to insert text, video, images, audios and flash. Besides, other shapes are available. Believe it or not, you can create attractive and interactive digital magazines with such useful tools.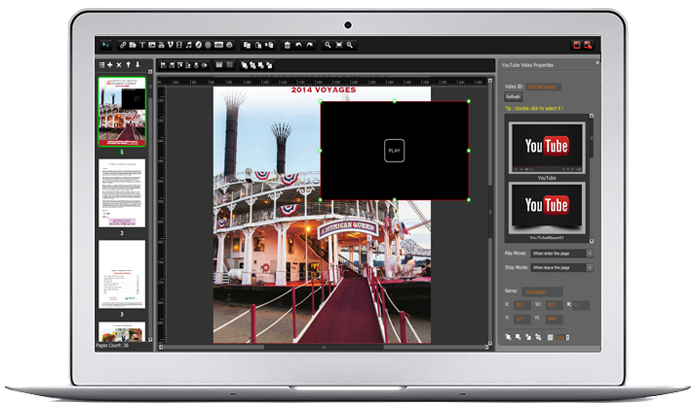 Multiple resources to utilize
As I mentioned before, you can directly convert PDF to digital magazines with Flip PDF. But it is still a problem for many fresher that how can they make a delicate flippable magazine with relax reading environment. Actually, Flip PDF provides you multiple resources, which you do not pay attention to.
There are over 10 pre-design or online templates with difference styles in Flip PDF. Also, a great number of themes and scenes are provided in this flipbook software. Moreover, you can customize your own background with your own theme and your favorite tool bar color. All in all, you can make full use of the resources in Flip PDF if necessary.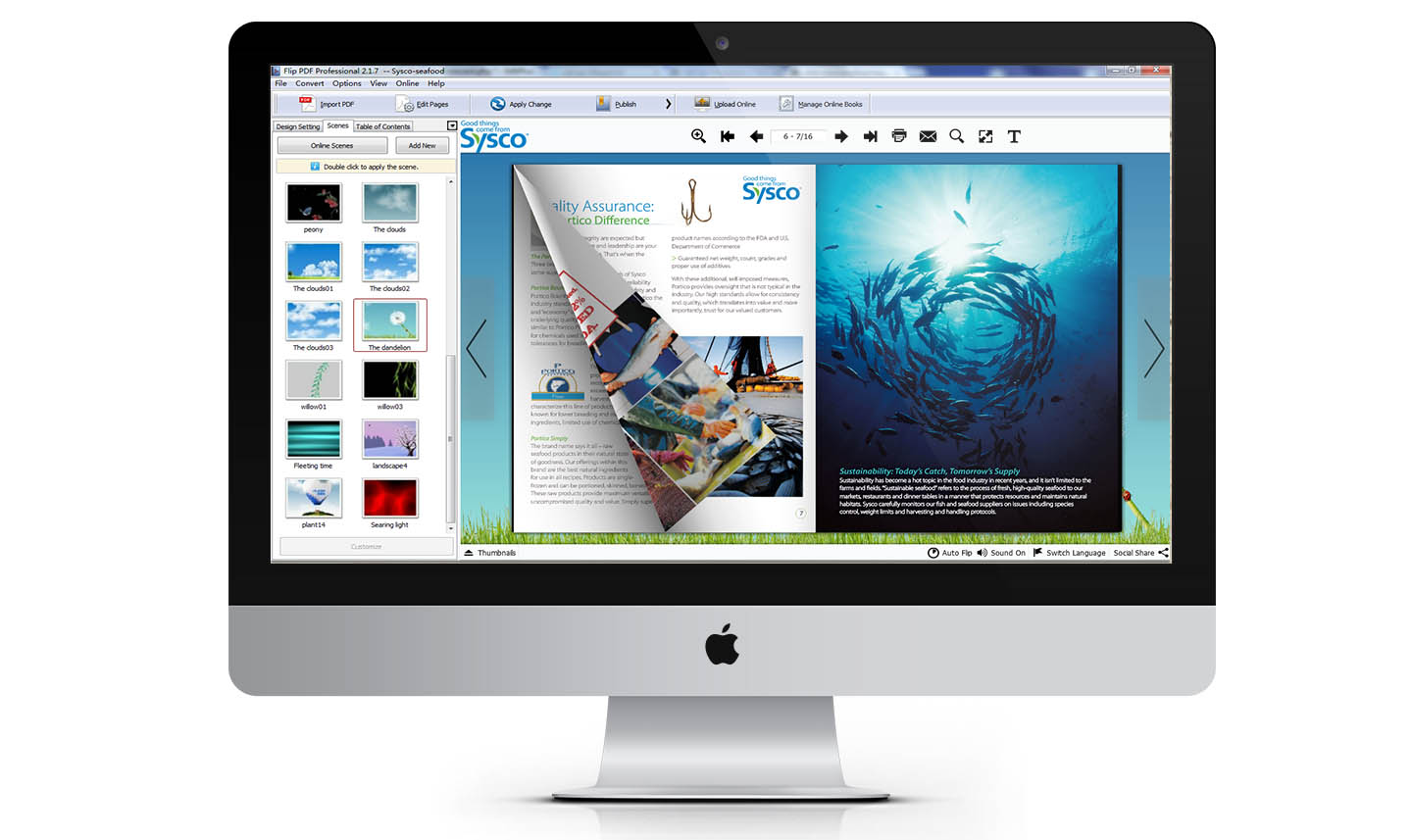 Create a social friendly magazine
Just as the name implies, on the one hand, the flippable magazine is designed to help readers read naturally and freely. On the other hand, you want to attract more readers. Nowadays, with the development of technology, it is common to share eBooks online.
Being the professional Flipbook Maker, Flip PDF, of course, cannot lag behind. It allows you to share the magazines on Facebook and Twitter. Or you can upload online for the convenience that it can entertain social workers in a larger stage. Honestly speaking, such amazing magazines are bound to be popular in this information era.
Create mobile friendly magazine
With the development of iPhone series, mobile phone can do many things as well as the computer. Flip PDF working team notices this challenge and carries out the HTML publishing format which can on function in mobile device. So people can relax themselves with magazines when they are outdoors.
There are million of reasons to choose this flip magazine maker

Page turning effect
Transform static PDF files to stunning realistic page turning magazine.
Personalization
Fully customize your e-magazine, include background, toolbar, brand logo, icon.

Mobile reading
Support HTML output format, smooth
reading experience on mobile.

SEO friendly
Search engine friendly, the eBooks can be found by Google & Bing.
Social Integration
Connect you magazine with readers
on Facebook & Twitter.
Multimeida
Insert video, audio, Flash and other animated elements into the page.

Shopping experience
Integrated with shopping car, enable reader purchase directly on magazine.

Distribute anywhere
Publish to web, Mac, burn it onto CD/DVD
or USB flash drives, distribute it on public.

Cloud publishing
Publish unlimited flip magazines to
flipbuilder online cloud publishing platform.
Want to bring your PDF magazines to the next level? Import your PDF magazine documents into Flip PDF software interface, you will find the best way to empower you digital magazine by creating engaging magazines with interactive features.