Joomla Catalog Extension Creator
The convenient tool for creating animated
catalog extention for Joomla site.
View Joomla PDF Catalog Demo
Page flip catalog creating
How do you manage your Joomla catalog website in daily life? Is it convenient for you to add new products for online business? Flip PDF Professional can help you intelligently organize all the products information in a book-like catalog. For convenience, you can directly import the catalog PDF file for further customization. The page flip catalog can be published as the Joomla extension for your website. With the distinctive template and background, even the unique logo for your company, the flipping catalog is bound to attract more potential customers.
Extensive content for business
From the prospective of visitors, various contents are more appealing. To promote your online business, the catalog should contain extensive content for business. Flip PDF Professional is equipped with the powerful page editor for interactive content building.
For a catalog, the text and image are the basic element for product promotion. Flip PDF Professional helps you deliver more elegant content to engage the customers. The text and image in flipping catalog can be empowered with the animation effect. If you have multiple images for a product, you can take advantage of the slider to display them one by one. Videos, links, buttons and shopping cart are all possible to add in the catalog.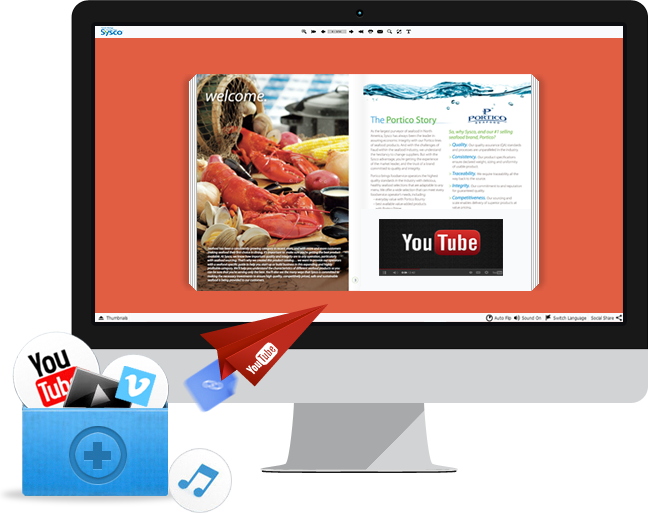 Analyze audience behavior
It is the audience that digests your content. So it is important to know your readers well. Google Analytics is the useful tool that can track all users' behavior for you. If you own Google Analytics account, it is easy to analyze audience behavior with this Joomla Catalog Extension Creator. In the design setting, search Google Analytics, input Google Analytics ID, then you can track all details happened on the page flip catalog.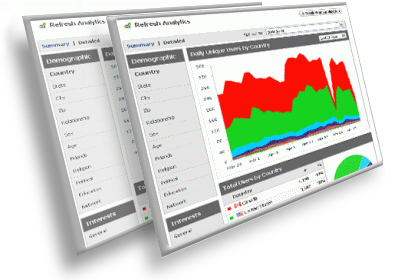 Multiple share options
Social share is everywhere in daily life. Sometimes, the simple click of audience can bring you much more traffics and deals. There are multiple share options on Flip PDF Professional. For online business, you can deliver the interactive catalog via emails. For online marketing, it is effective to share on social media. For trade fair, you can burn the interactive catalog to CD. For mobile marketing, you can publish the mobile version for mobile social sharing.
100% safety guarantee
Flip PDF Professional promise that all the flipping catalogs you create can be 100% safety. If you want to only let the one who have buy the products to see certain pages, you can set password to protect other from viewing. If your flipping catalog is for public, it is no need to add password.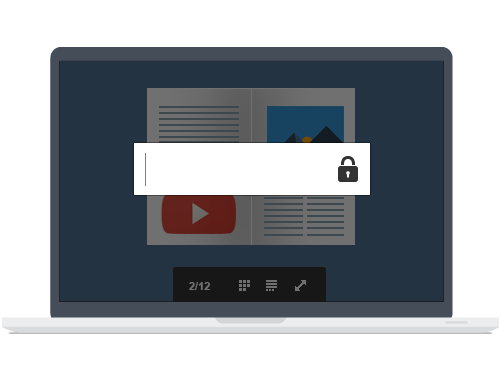 Why choose this Joomla catalog extension creator
Flipping joomla catalog
Turn your PDF to page flip catalog for Joomla website in minutes.

Various design materials
A series of pre-designed templates, themes and scenes for personal design.

Brand awareness building
Utilize the logo or advertising banner to raise the brand awareness.

Add hyperlinks
Connect the catalog with your online shops for convenient shopping.
Embed vividly video
Make good use of the video content to entertain and engage audience.
Shopping experience
Enable the flipping catalog shoppable with ecommerce element.
Powerful sharing options
Multiple share options for marketing, such as social media and email.

Access with mobile
Compatible with iPone, iPad and Android devices, even the tablet.

Publish unlimited catalogs
Lifetime use for unlimited Joomla catalog plugins publishing.
Flip PDF Professional is the useful PDF to Joomla catalog extension software that enables you to showcase catalogs with page flip effect. Also, you can add extensive functionality to make your book-like catalog meets the demand of customers.