How can I add quiz in my PDF presentation?
To engage my audience, I want to add a quiz in my presentation. Is it possible in Flip PDF Professional?
Flip PDF Professional can help you to create interactive content to engage the audience. It is possible to add a quiz in your flipping PDF for presentation. The steps come in follow:
1. Enter Flip Page Editor designing interface and add the multimedia content.
2.Click "Add Action" Button to achieve advanced features.

3.Select the action "Open Quiz" and Click "Add Question" to enter the Question Editor.
4.Design your questions and answers. Remember to make a true answer for each question.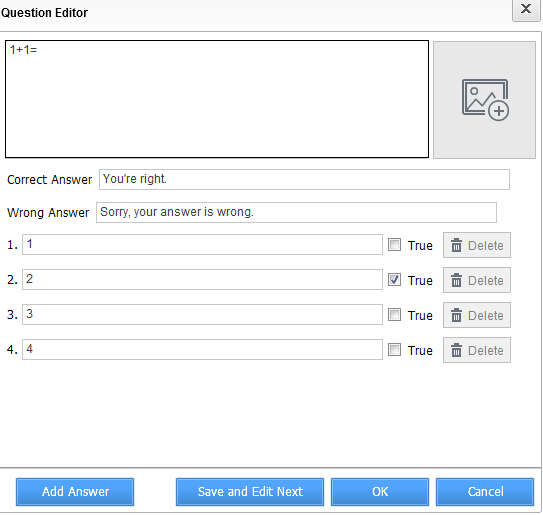 5. Click "Advanced Settings" and set the Title, Image, Conclusion and Comments for the quiz.
6. Preview and save the setting