How can I improve the definition of publication on mobile devices?
If you want to display high quality HTML5 magazines or eBooks in smart phones or tablets, you can enable the High Definition Display setting to improve the reading effect.
Just follow 3 simple steps bellow, then you can set the definition quality for your publication:
1. Switch the setting interface from Desktop mode to HTML5 mobile mode
2. Type Definition into the search box, click the drop-down box and select "yes"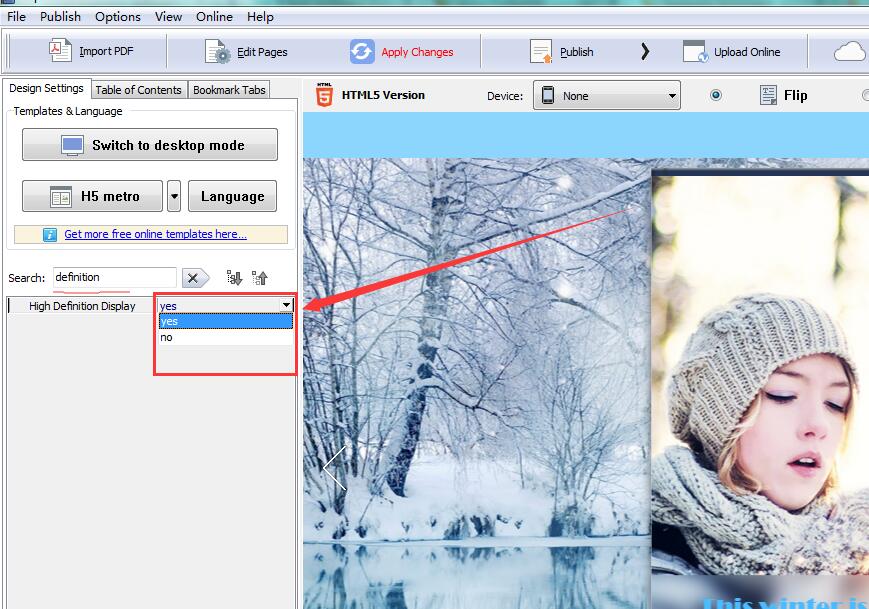 3. Click "Apply Changes" and save the project.