How to run Flip PDF Professional in Debug Mode?
The debug function is new released, how can I achieve it in my Flip PDF Professional?
The debug function of Flip PDF Professional helps the users to record all actions taking place in Flip PDF Professional. When you have trouble in designing your publications and do not know what happen, you can use the debug function to keep all your designing process in a text document and send us. With the debug info text, we can help you to resolve the problems as soon as possible.
The following tutorial will show you how to add debug function step by step.
1. Right-click Flip PDF Professional desktop shortcut, and check its Properties. Find out the Shortcut Info and Open File Location.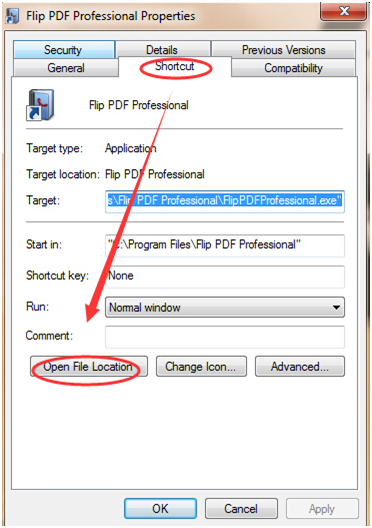 2. In the local program files, you can find FlipPDFProfessional application easily. Then create a shortcut for it.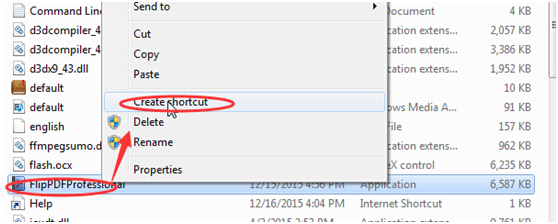 3. Method-1: Right-click the shortcut you created, and add"-debug" at the end of Shortcut Target. Then press Enter at the Keyboard.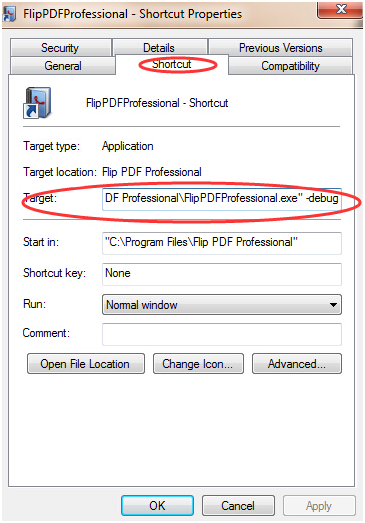 Method-2: Press Windows and R at the keyboard, then open "cmd" as the image show.
Then drag the local application to the cmd.exe or type the exact local position in it. Add "-debug" in the end then press Enter as following image shows.
4. The setting is finished. Then you can launch the shortcut you created and start designing. Attention, you can find debug option below Help icon.