How to show/hide page number in URL for the HTML5 mobile flipbook?
In the default setting of Flip PDF's mobile version flipbook, the page number doesn't show when readers flip through the pages. However, you can choose to display the page number in URL by setting he Show Page Number in URL setting in Flip PDF software.
1. Switch the setting interface from Desktop mode to HTML5 mobile mode
2. Type page number into the search box, click the drop-down box and select "yes"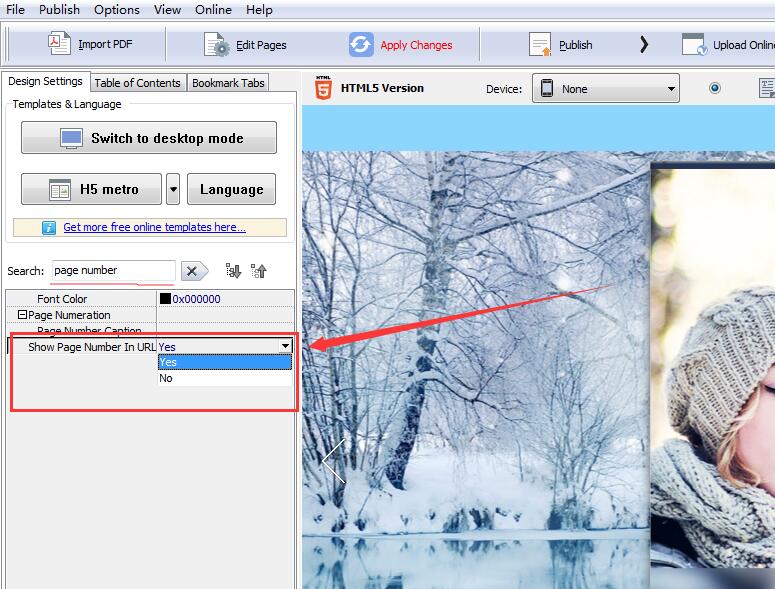 3. Save and setting and publish the flipbook.