How to unblock flippdf_mongoose.exe programe in Windows Firewall?
My Flip PDF software doesn't work, the Windows Firewall Block it, how should I do?
1. Open the "Control Panel".
2. Select "System and Security".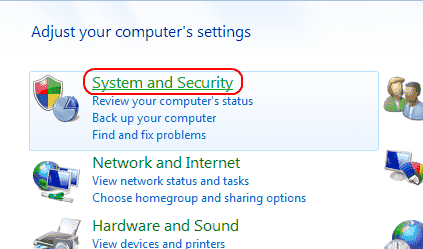 3. In the Windows Firewall section, select "Allow a program through Windows Firewall".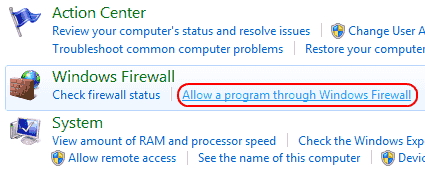 4. Checking flippdf_mongoose.exe to allow the program.
5. If the program you wish to unblock is not listed, you can click the "Allow another program…" button to add it. Choose the application in the list and select "Add". If the program is not in this list, use the "Browse…" button to select the program file manually.