Convert PDF to Brochure
Create brilliant e-brochures from PDF documents without any code.
Demos Created by PDF to Brochure Convertor
Quick conversion from PDF
As the internet was growing in popularity, PDF brochures got the attention of marketers which could help them to spread information in the network and reduce the cost to print. However, people are used to turning pages of a brochure instead of sliding down static PDF pages.
This is why Flip PDF Pro is born! To help you convert PDF files to flipping e-brochures with interactive animation. In this brochure software, you can convert a batch of PDF files just in several clicks.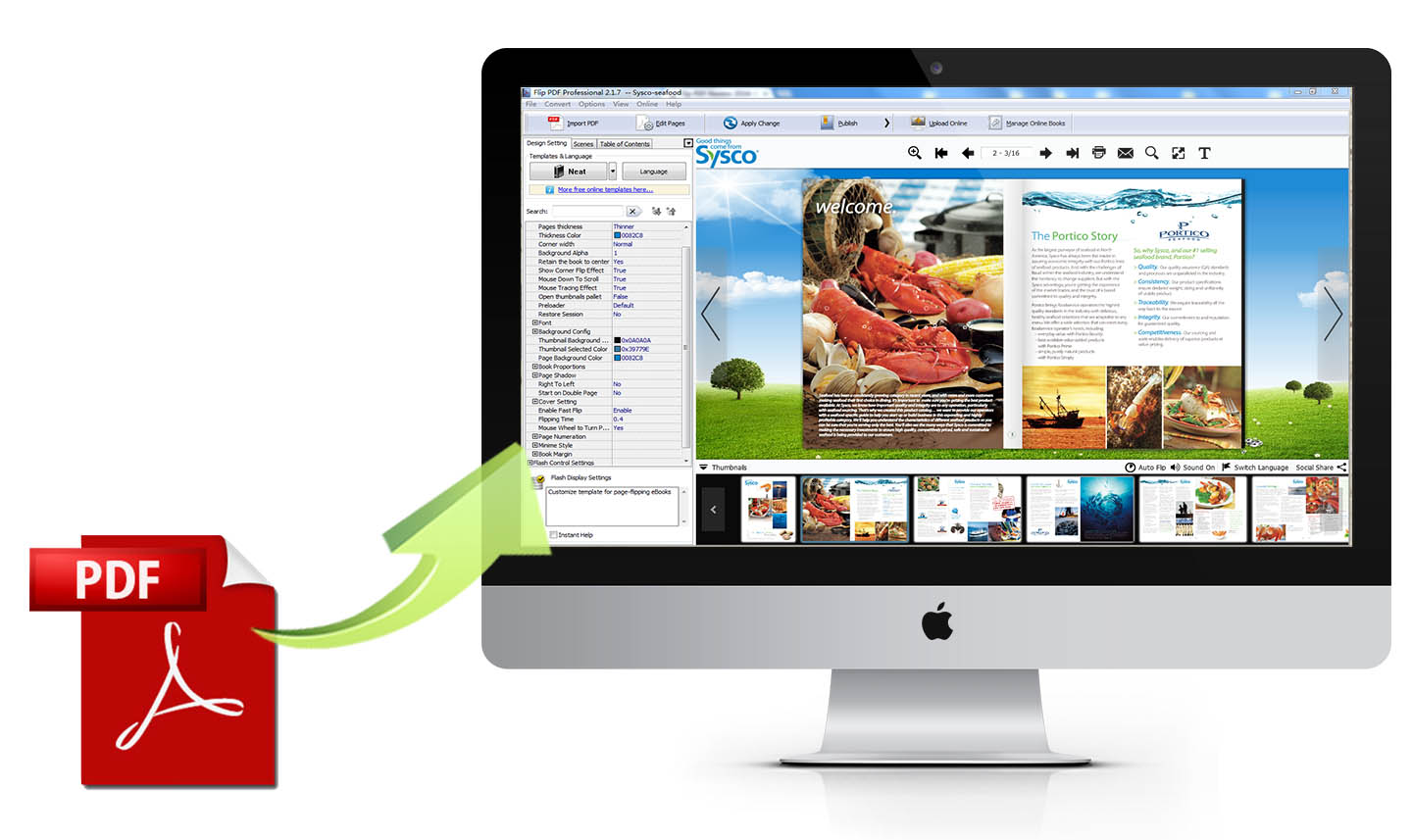 Rich Media Integration
The digital brochure created form Flip PDF Pro looks like a paper brochure, but also better than it. The software allows you to aggregate videos and audios into the pages of your brochure. Not only importing a song from your computer, you can insert a video from Youtube. Nowadays, the attraction of videos for people is beyond your imagination. Compared with paper brochure, the integration of multimedia in the e-brochure is absolutely transcendence.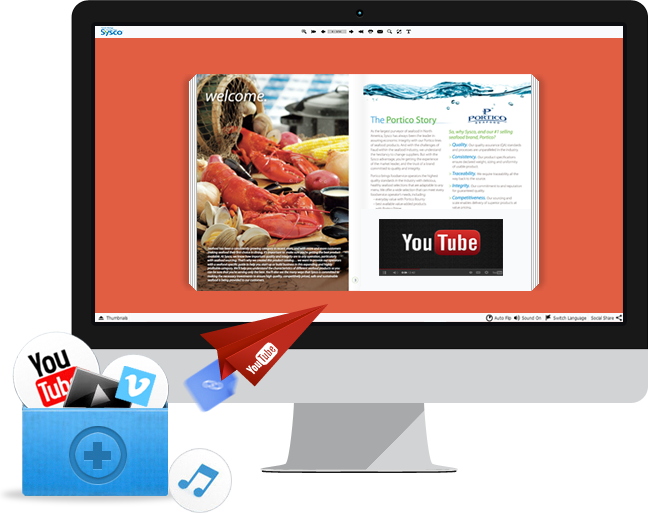 Searchable Content
In fact, the stunning digital brochure from Flip PDF Pro also overcomes a weakness of PDF files. All the content could be searchable. You can display a search box in your brochure so that your prospects would search the information that they want to know. Moreover, all your content is indexed and also searchable in search engine, including Google and Bing!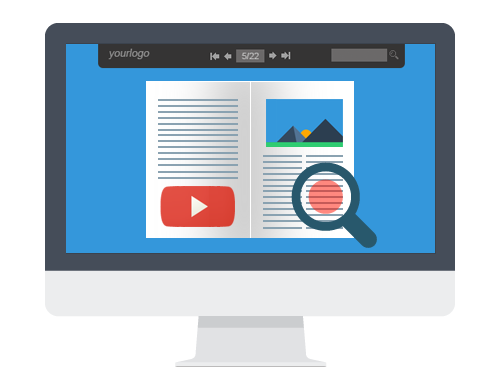 Display on any device
How many times you checked out your mobile phones today? At present, almost everyone is mobile user. We can not just focus on the PC platform any more. A thoughtful brochure tool must take the mobile platform into consideration. Flip PDF Pro can help you to publish your creations in all the platforms of PC, cellphone and tablet.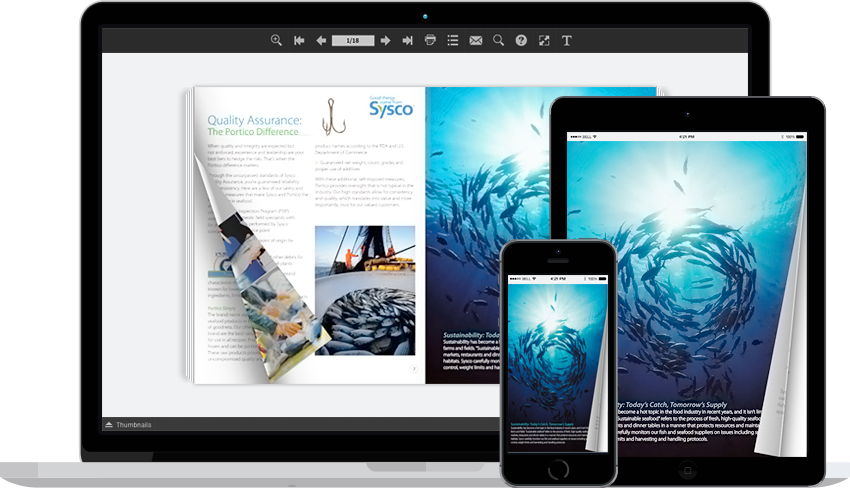 Lifetime service for you
Once you buy Flip PDF Pro, you will be able to enjoy the relevant service in lifetime. You can receive our update notification immediately as we update the software. Trying our best to offer better user experience, we update almost once a month. In addition, our customer service also concerning your feelings about our software. Feel free to contact our customer service, they will reach you within 48 hours.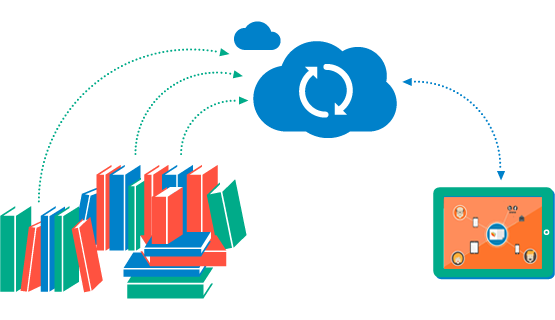 There are million of reasons to choose this brochure software

Realistic page flip effect
Convert original PDF files to fabulous
realistic brochure.
Customized setting
Fully customize your flipping brochures,
include background, toolbar, brand logo.

Mobile reading
Support HTML brochure output, smooth
reading experience on mobile.

SEO friendly
Search engine friendly, your brochures can
be found by Google & Bing.
Social features
Allow your users share, like, post your
brochure content directly.
Embed multimedia
Insert video, audio, Flash and other
animated elements into the page.

Fluid conversion
Transform PDF files to brochures in a batch fluidly in a minute.

Distribute anywhere
Publish to web, Mac, burn it onto CD/DVD
or USB flash drives, distribute it on public.

Cloud publishing
Publish unlimited brochures to
flipbuilder online cloud publishing platform.
With the uptake in the animate effect, it will be very useful to get people's attention by using digital brochure with flipping effect. Do you want to miss this chance which may increase your sales volume and spread your brand? Click to download Flip PDF Pro now!