Flipping Book Alternative
Use Flip PDF flipbook maker as an alternative
to flipping book pubilsher.
View Page Flipping Book Demos
High-quality Book Design
It is said that a picture is worth a thousand words. If so, the design of your publishing book is of great importance. Flip PDF Pro equips itself with hundreds of predesigned templates, themes, scenes and background images. Besides, you could also input your own stylish pictures to personalize your PDF publishing book for a high-quality presentation.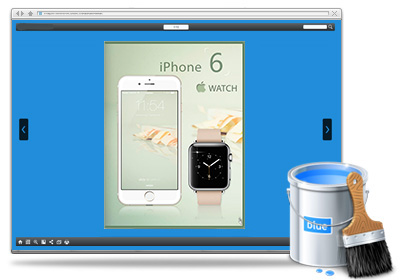 Synergy between Multimedia
Multimedia is a combination of different content forms including text, audio, video, slideshow, flash and hyperlinks. All of them work well together on any page of your publishing book. Each performs its own functions. In the past, people may find it hard to insert cooperative media into the digital flipbook even though they are eager for innovative presentation. But now, you could rely on Flip PDF Pro for all the technique operation.
Flippingbook Multi-language
What if your book is compiled in a difficult language? Sometimes, it may scare part of your audiences away because they don't know the language of your book. Considering that, Flip PDF Pro allows you to embed multiple languages into your page flip publication. Readers could choose their mother tongue for reading. We all know that native language interface provides readers with a comfortable reading platform.
Fluent on all Devices
With the continued popularity of iPad, iPhone, tablets and android devices, the average consumer now has various options to get the latest digital content instead of sticking to desktop computers. As a result, your published content should keep abreast with the times and make it responsive on all mobile devices. When your readers view your content flexibly at any place anytime, it could greatly increase the book visibility.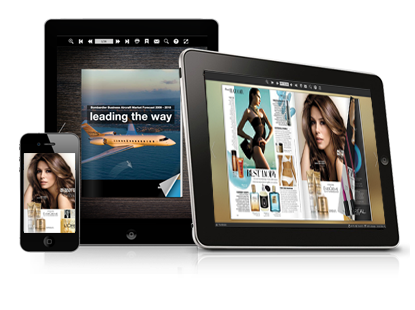 Direct Share with Social Networks
Connect your flipping book with popular social networks and share it to friends via Facebook, Twitter, Pinterest, LinkedIn and Google+. Visitors don't have open a specific webpage to log in the social networking sites account. The flipping book could directly lead you into the share interface for your share. Remember convenience always draw more interactivity with readers.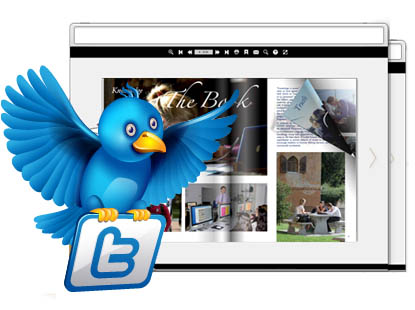 Why Flipping Book Publisher Alternative Flip PDF Pro Brilliant?

Flipping PDF
Turn original PDF into interactive pageflip publications in minutes.

Customization
Make your flipping book's template, scene, theme and logo customized.

Multilingual
Support 12 languages interface: English, Germany, French and more.

Mobile Friendly
Page flip book works on PC, iPhone and android devices fluently.

Animated Feature
Enrich flipbook with video, links, images, slideshow and animated object.

Bookmark
Add bookmark to flipbook and lead readers
to a specfic page directly.
Cloud pubilshing
Publish flipping books to unlimited Flipbuiler cloud publishing platform.

Lifetime License
Once you purchase Flip PDF, you could
enjoy forever use and free upgrade.

Social Networks
Integrate your content with readers on the most popular social platforms.
Want an alternative for flipping book publisher? Then you should try on the Page Flip Publication Maker Flip PDF Pro. It helps present your content in a brilliant way with multiple media and predesigned templates. Now download Flip PDF Pro to start your flipbook journey.