Flipping Book Maker for MAC
Fascinate your readers with attractive page
flip publication for MAC in a MINS.
View Demos Created by Flipping Book Maker Mac
Create flipping book on Mac
A flipping book is a digital book that has interactive page flip effect. In other words, readers can flip through the digital pages much in the same way that they would flip the through a book with paper pages. Flip PDF makes it fast and simple for publishers to create responsive page flip magazines, catalogs and eBooks from original PDF documents. The created flipping book behaves like a real book, and provides readers with a much more enjoyable experience.
Insert Multi-purpose Media
Align your flipping book content with powerful media. There is a list of media for your reference: videos, audios, music, slideshow, images, hyperlinks, flash and dynamic text. Each performs its own gift. Music takes you into a planned atmosphere. Video shows the whole details of products intuitively. Hyperlinks lead you to corporate website for more information. No worry for the exclusiveness.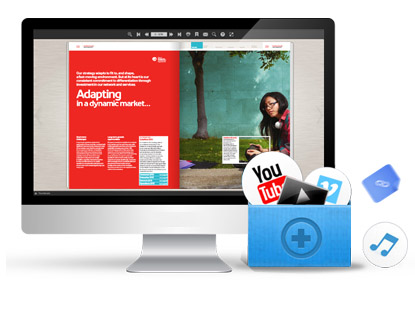 One-Click Share
Sometimes readers may evaluate the times your flipping book be shared by social networks. The more it be shared, the valuable it is. As for a designer, you should provide a convenient platform for them to use the social media. So Flip PDF allows you to include Facebook, Twitter, Pinterest and Google+ and more in the book interface for share.
Know Your Audience
It is of great essence to know what your audience thinks about your product, especially for strategies adaption. Flip PDF allows you to apply the Google Analytics to get full information of readers. How many times they get into your website; how long they stay on the page; what book they like most; what book they share most and so on. As long as you input a Google Analytics account, you would get all the answers in a succinct chart.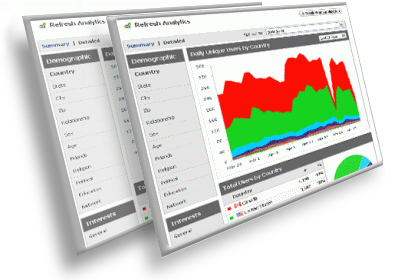 Apply an Assistant for Narration
If you want to offer shopping tips for audiences, you could rely on an assistant. Use Flip PDF to edit scrolling text, record audio or insert relevant sound. These lively media helps lead readers to follow your tips and deliver important messages to readers effectively. It is just like a nice teacher who interprets the information in popular and easy to understand language.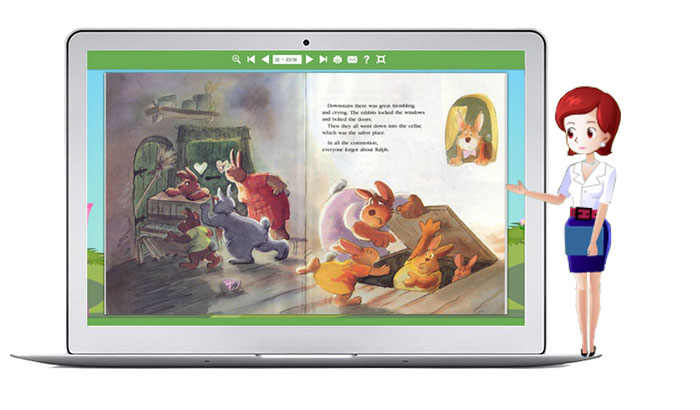 Why should we create a Flipping Book for MAC with Flip PDF?

Page flipping effect
Convert flat PDF into interactive flipping books in minutes easily.
Flexible setting
Fully customize your flipping e-magazines, include template, scene, toolbar and logo.

Mobile publishing
Inspire your readers on all the mobile
devices include iPad, Android phones.

SEO friendly
Search engine friendly, your flipbooks can be found by Google & Bing.
Social share
Allow your users share, like, post your
flipbook content directly.
Add multimedia
Insert video, audio, Flash and other
animated elements into the page.

High Conversion Rate
Direct shopping cart on your flipbook for excellent ROI.

Distribute anywhere
Publish to web, Mac, burn it onto CD/DVD
or USB flash drives, distribute it on public.

Cloud Management
Publish page flip books to unlimited cloud publishing platform for online management.
If you are searching for an interactive flipping book software for MAC, then Flip PDF should be your ideal choice. It brings designers easy to use platform and offers readers convenient reading experience.