Create a Beautiful Gardening Magazine with Flip PDF
Those who love gardening are bound to love nature. Flip PDF is environmental-friendly flipping magazine maker which is with free and beautiful templates. What's more, it can save your time in distribution.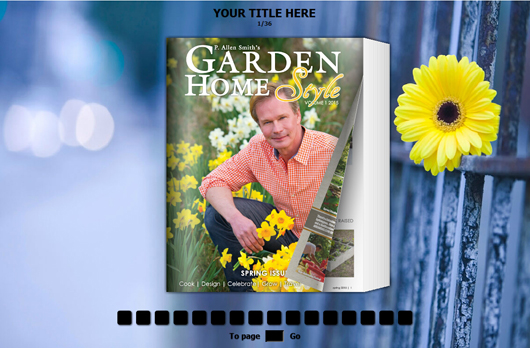 The flash animation in gardening magazine will delight the readers. When the magazine is with beautiful template, it can give the readers a comfortable reading experience. It seems as if they are in a realistic garden with the butterfly flying and grass waving.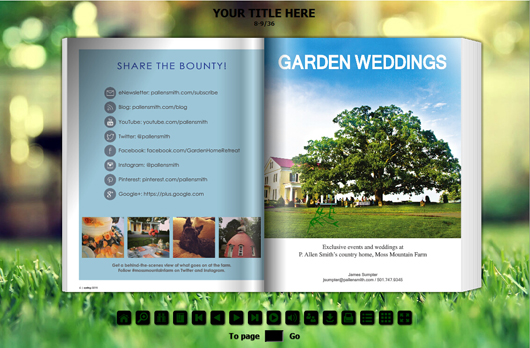 With the flexible template that meets your needs, you are able to customize the magazines by defining the logo, background, show or hide the main tools like Share and Email. Besides, you can also enrich the content by adding videos and links for the text or images.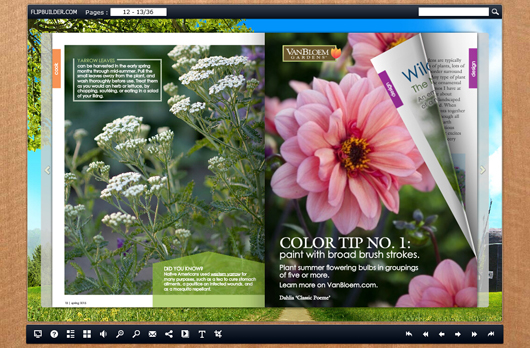 For sharing your gardening magazines, Flip PDF provides you several options. Directly publish onto FlipBuilder cloud platform or publish online with FTP. Then everyone can share it via social networks or email. Download and printing is also possible.
Learn more>>