Free Flipping Book Software
Powerful flipping book creator to empower
PDF file with interactive features.
Demos Created by Flipping Book Software
PDF to page flipping book
Installing Flip PDF flipping book creator software on your personal computer(Windows or Mac), you can import a PDF document in the software, add interactive features and build a page flipping digital edition in minutes. It means that you will gain the power to produce interactive brochures, magazines or reports and market your publication on website, email and social with ease.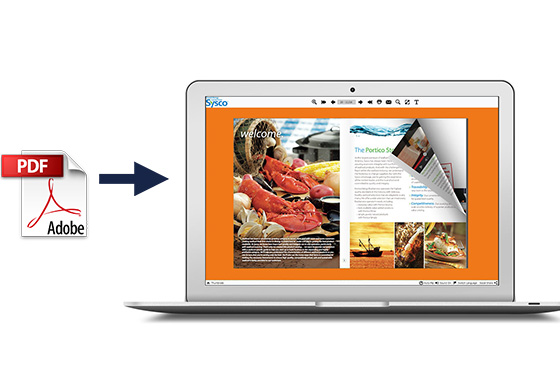 Professional page editor
Being one the best flipbook software, Flip PDF page editor function enable you enrich your flipbook with interactive elements (video, audio, animation, SWF, Flash, photo gallery, etc.) to help you advertise your content online. With several simple clicks and drags, nearly a rookie can create a professional page flipping magazine or brochure with lively animation.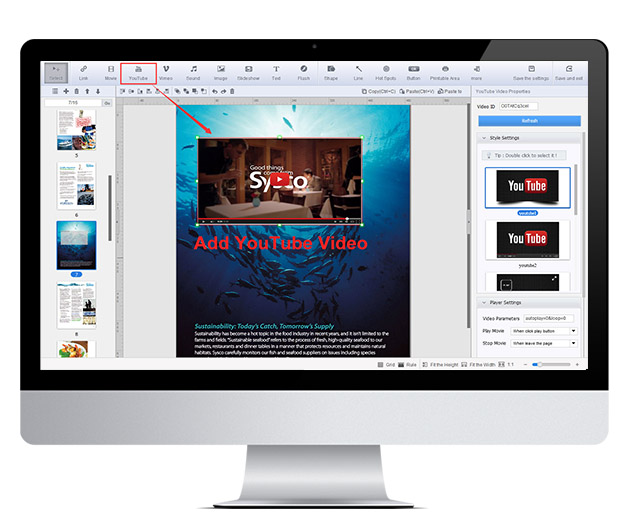 Boost organic traffic
Flip PDF helps you reach potential readers through popular search engines by providing an easy way to customized flipbook url and edit page meta information of your online flipbook. Also, With SEO-friendly URLs, your online book will take top ranks in online search results!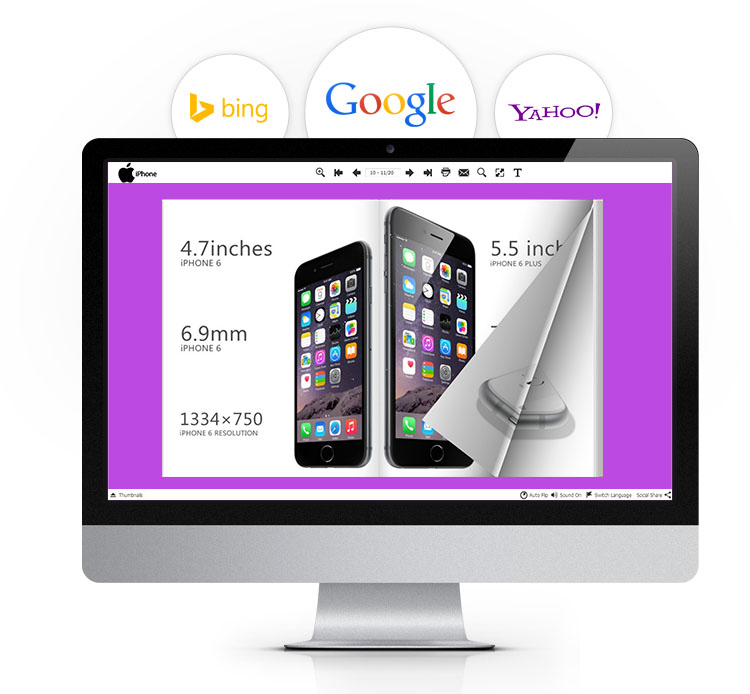 Traffic analytics
Integrated with Google Analytics, Flip PDF makes it possible for publishers to learn more about online readers and their reading habits.
Know who they are, where they come from, when they leave, what they like, then you are able to create the targeted content to satisfy the taste of your readers. This is a helpful tool for content generator to have a deep learn of readers, which can boost online reading experience and engage more readers.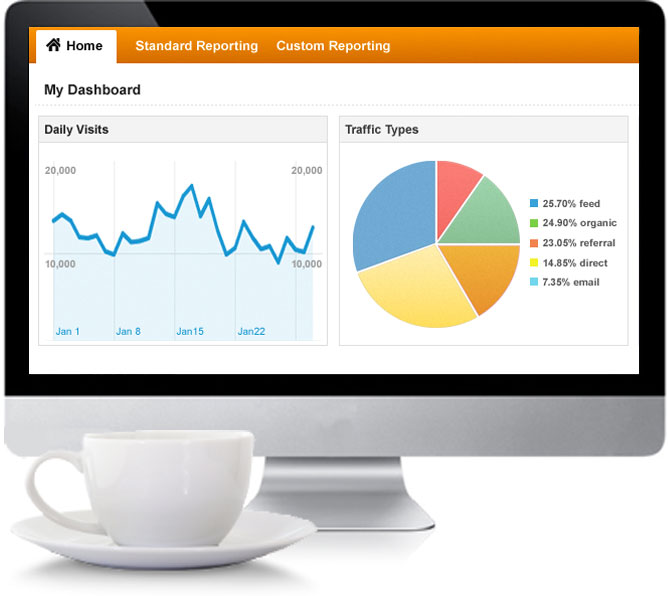 Multilingual interface
Flip PDF multilingual interface capability allows publishers all over the world convert PDF into dynamic flipbook using the interface language they are most comfortable working in. Our software supports 12 languages so far, include English, French, Spanish, German, Chinese and so on.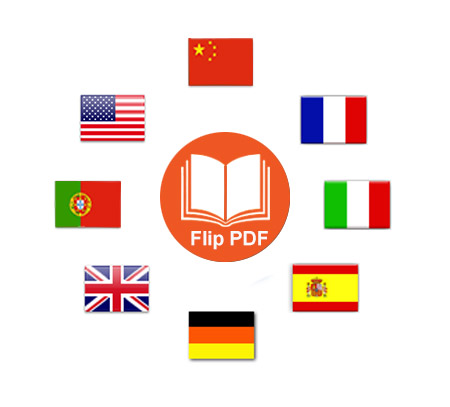 Why choose this PDF flipping book software

Outstanding software
The most powerful and fully-functional flipping book software in the world.

Add links
Add hyperlinks to flipbook and drive traffic to website or social page.
Mobile support
Reach readers everywhere, especially for mobile platform readers.
Social friendly
Inspire you readers on social channels like Twitter, Facebook, Linkedin.

Embed audio
Insert audio into page flipping book,
add background music easily.

Add video
Insert YouTube/Vimeo video to make your flipping book more stunning.
Wordpress flipbook
Convert PDF into WordPress flipping book plugin for WordPress website directly.

Shopping experience
Boost online E-commerce store with responsive shopping experience.

Distribute anywhere
Publish to web, Mac, burn it onto CD/DVD or USB flash drives, distribute it on public.
If you have large numbers of printed brochures, catalogs, or magazines, you will benefit a lot from creating an online version publication by converting PDF document into interactive flipping book. Flip PDF is an all-in-one software for publishers to create stunning page flipping publication from PDF document.