Use the Health Magazine Template to Design Your Creative Magazine
The health magazine template provided by Flip PDF Professional offers a wide variety of options. It gives you the power to design your own stylish health magazine. The templates for reading interface design contain 6 different styles: classical, flat, float, neat, slide and spread.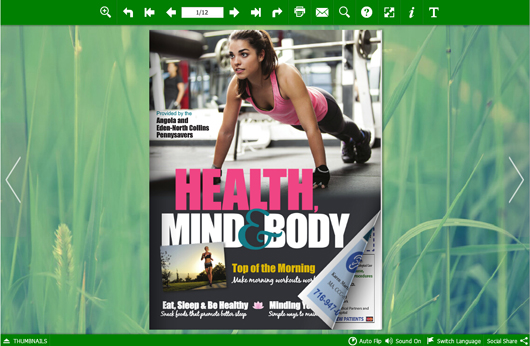 Surprisingly, there are a great number of online templates online which allows you to control many features in flash flipping books. You just need to install and then customize the modern health magazine.
For example, you can show or hide the main tools such as Share, Print and Email. Also, you can modify your health magazine with unique logo, backgrounds and advertising banners to make a wonderful health magazine for your readers.
If needed, you can create the attractive content with Page Editor. It is up to you to add the links, videos, image sliders and so on. It can be done with just several drags and drops. All in all, nothing is impossible with Flip PDF Professional.
Learn more>>