Learn the 3 easy steps to create a PDF magazine
Flip PDF is the user friendly digital publishing software that allows you to automatically convert PDF files into interactive digital magazine with the surprising effect. The realistic book-like interface and page flip effect will relax the readers as if they were reading a real book.
Step 1: Upload your PDF document
Flip PDF can import your PDF in a few minutes. At the same time, you can import bookmark and links, add watermark to the magazines.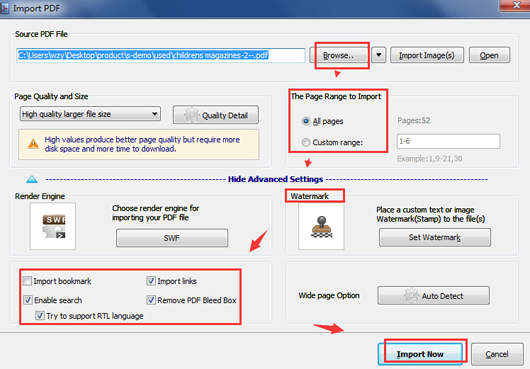 Step 2: Customize the magazine
You are freely to change the outlook and add interactivity by using the predesigned themes, templates and background. And any detailed setting such as download icon can be changed by you. As for the content management, you can add multimedia and reorder the pages in Page Editor.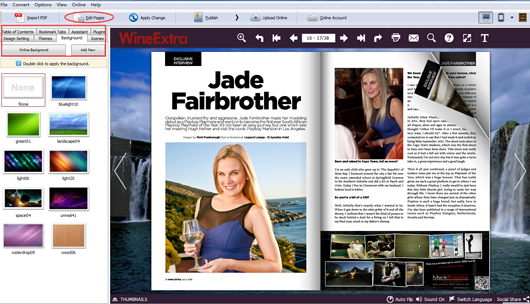 Step 3: Publish the PDF magazine
For publishing, Flip PDF provides you online and offline solutions. For online publishing, you can publish directly on FlipBuilder online platform. For offline distribution, you can publish it as: html, exe, app, and fbr format. Or you can publish it plugin for WordPress, Joomal and Drupal website.

Learn more>>