Learn the step-to-step tutorial and create a rich media magazine now
For the magazine self publishing tool, Flip PDF is no doubt to be the first choice. It is easy to grasp without coding. Also, it can guide you to publish an interactive multimedia magazine with the amazing page flipping effect.
Step 1: Prepare the content for multimedia magazine.
First of all, lay out the magazine content in a PDF document. And arrange the multimedia content you want to add into the magazine in high quality.
Step 2: Customize magazine in your style.
After importing PDF content into Flip PDF, you can make a little change of the reading interface with predesigned templates and themes.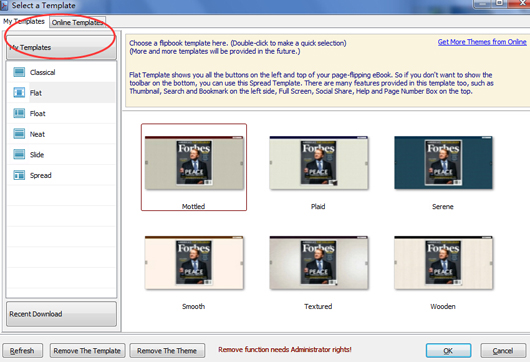 Step 3: Add rich media content patiently.
With Flip PDF page editor, you can add rich media content freely at any place any page. Flip PDF allows you to add links, videos, images, sliders and flash etc.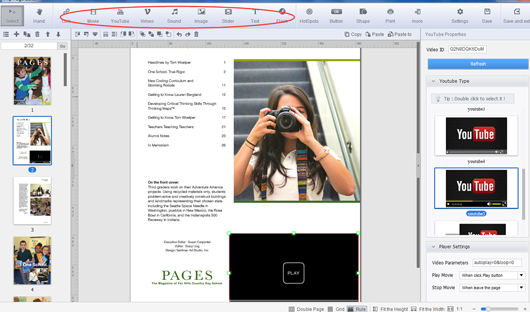 Step 4: Self publish the multimedia magazine
The most difficult thing for self publisher is they do not have a website to host the multimedia online. But for Flip PDF users, it is easier than ever before. You can directly upload online to FlipBuilder cloud platform. Also, you can manage the books online with a realistic bookcase.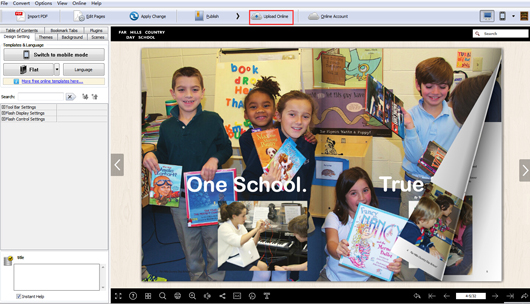 Learn more>>