Joomla photo gallery extension
The simple solution to add awesome photo
gallery for your Joomla-powered website.
View Joomla Photo Gallery Demos
Flipping photo gallery extension
Flip PDF Professional is the ideal flipping photo gallery extension maker for new portals wanting to display products images in an attractive way. Or for people who want to show their holiday pictures. With the easy-to-use plugin maker, you can not only take advantage of PDF to create stunning photo gallery plugin for Joomla website, but also entertain the viewers with book-like page flipping publications.
Immersive reading experience
Before you publish the flipping photo gallery as the Joomla plugin, you are in full control of the details settings. For example, you can make good use of the templates and themes to beautify the outlook. Or you can add the unique background picture and music to create immersive reading experience. To better serve your visitors, you can even make the photo gallery automatically flip.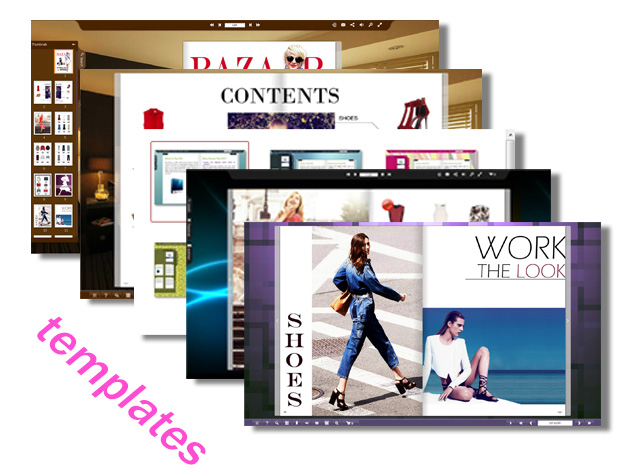 Impressive content for engagement
Flip PDF Professional gives you new simple ways to display your photo album or personal portfolio. In its powerful page editor, you can add as many pictures as you want, or use the slider to showcase the pictures dynamically. It is convenient to add animation effect and advanced action to the images. For instance, you can make the image click to pop-up. Further, you can insert video content that the visitor will show interests in. The flash, link and audio are also available.
Thumbnails for fast reading
The photo gallery created can be possessed with the thumbnails for fast reading. When the visitors click Thumbnails text, they can fast search the image which attracts them for further reading. For the designers, they can customize the thumbnail background and selected color to help the visitors find what they want.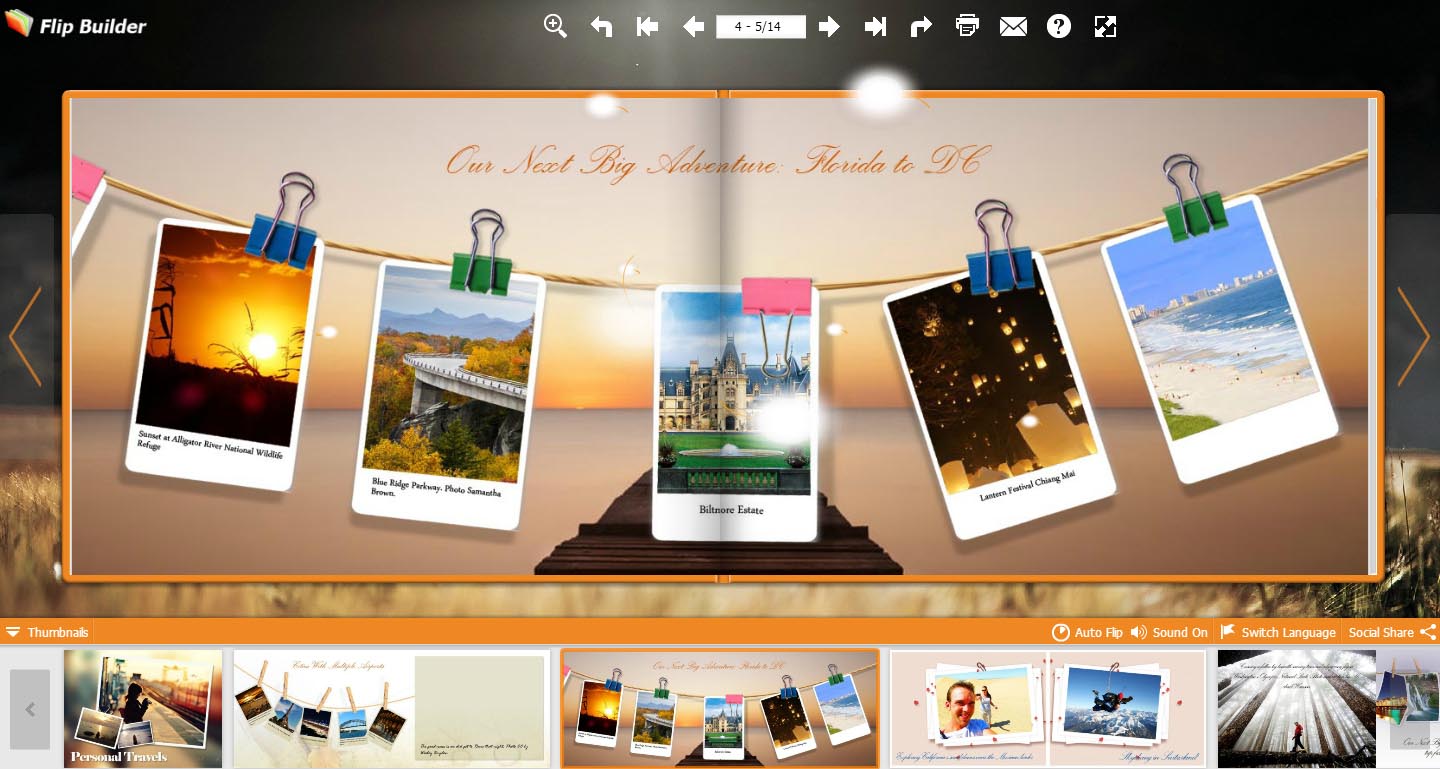 Social friendly photo gallery plugin
When you install the photo gallery extension on the Joomla website, you absolutely want to engage more visitors. The social network will be your powerful tool to promote your photo gallery. Flip PDF Professional is the social friendly Joomla photo gallery plugin creator that allows you to social share any time anywhere with any device. Just with several simple clicks, you can let the people all over the world know your photo gallery.
There are million of reasons to choose this Joomla photo gallery extension maker

Flipping photo gallery
Make use of PDF to create beautiful flipping photo gallery.

Book-like outlook
Take all the control of details settings to create your own photo gallery.

Multi-language supported
Allows you to all multi-language navigation to engage global people.

Reading bookmark
Use a bookmark to sign the page you think highly of for further reading.

Rich content
Impress the readers with dynamic images, videos and even flash.

Animation effect
Deliver the immersive experience with animation effect.

Mobile reading
Available to read with mobile devices any time anywhere.
Search engine optimization
Optimize the content to rank high in the search engine.

Social network integration
Enable readers to share with friends via Facebook, Twitter etc.
With Flip PDF Professional, you have flexibility in setting up your Joomla photo gallery in the way you like. The flipping interactive photo gallery will help you reduce the amount of space wasted on the web page and highlight your most prominent works. As a result, it will bring you much more traffic.