Learn how to make an interesting magazine for kids
The traditional magazines are boring with all static texts so that the kids can not concentrate on reading. With the advanced technology, Flip PDF can help you turn the static PDF into interactive page flipping magazine with rich content.
Step 1: Design a beautiful reading interface
You are allowed to add dynamic scenes as background with beautiful picture. And then choose the proper template, set the color of icons and navigation bar.
Step 2: Add an audio assistant
As kids are more sensitive to the audio, Flip PDF allows you to apply an assistant to read the content for kids. But you must prepare the audio in advance and add in the magazine with Flip PDF.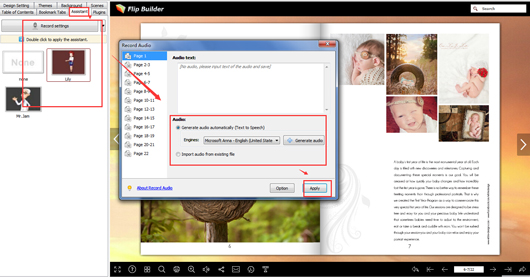 Step 3: Make the content more interesting
Kids prefer to watch the flash and video. So you can add flash and video with Page Editor in Flip PDF. The slider for images is also possible.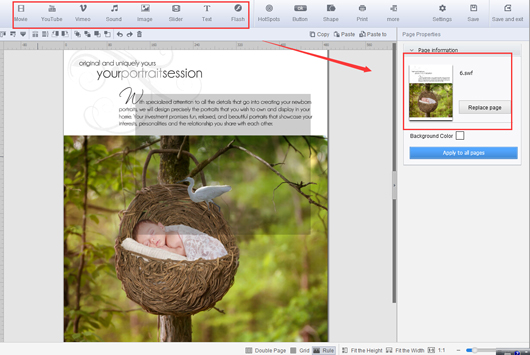 Step 4: Distribute it online and offline
You can publish the content online, then the kids can be guided to read with parents accompany. Or you can burn it into CD for activity distribution.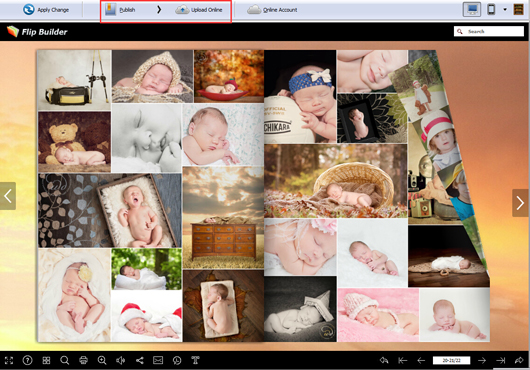 Learn more>>