Design Impressive Holiday
Photo Book
We tend to relive our amazing holiday, adventure tour or cruise experience when we are free. Designing a holiday photo book is a great tool to showcase your fabulous holiday snaps and fill with your itinerary and thoughts on new people, places and experiences. The free and powerful holiday photo book design software embellishes your journey in an interactive and eye-catching way, which is really helpful for both the amateur and professional travelers.

Get Inspirations from Digital Photo Book Examples Below: On the one hand, you can convert your photos into stylish digital publications with flipping-page effects and sounds in Flip PDF Plus. At the same time, you are totally free to customize your own unique digital photo book background. There are 400+ themes, 200+ scenes, and 700+backgrounds for you to choose online and offline. Adding the animation is another plausible way for you to make your photo book background vivid.
On the other hand, the digital photo book you publish can be embedded into your website to enlarge your business especially for the professional travelers. It is an impressive way for you to encourage your readers to pick up their backpack and begin their journey now. What your need to do is to publish your photo book online and then get the embedded code to insert in your website.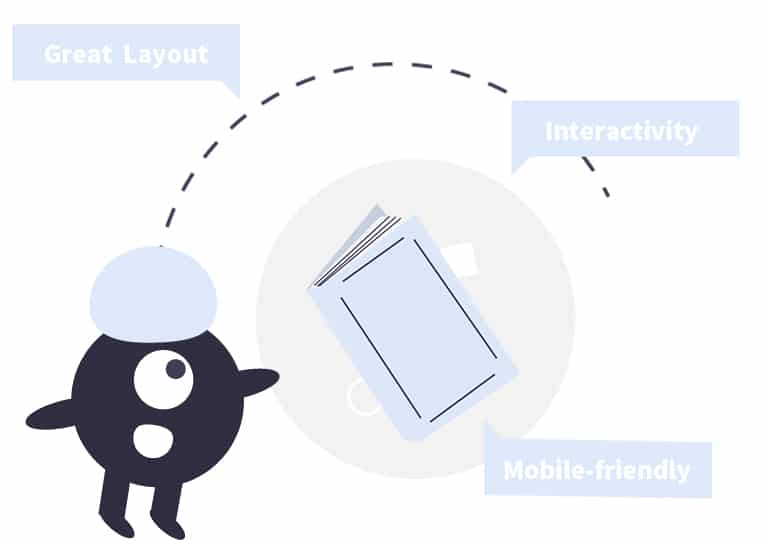 The holiday photo book design software can achieve and even exceed what you want to make in your digital photo book freely, so download it in http://www.flipbuilder.com/ and explore it now.
Find more digital photo book ideas:
Check More Use Cases of FlipBuilder, and See What is Possible